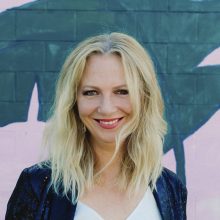 Hi, I'm Leigh.
I'm a journalist from the Sunshine Coast of Australia. In August 2019, I published my first book, You Had Me at Hola – In search of love & truth in South America.
People are saying it's the next Eat, Pray, Love. Well, I am anyway.
You can buy it here on my website or through Amazon, Book Depository, Booktopia, Barnes & Noble, Waterstones and Foyles.
You'll find more of my writing here on my blog. 
Read the first chapter of my book, You Had Me at Hola – FREE
Want to know more about my book?
You Had Me at Hola – In search of love & truth in South America is a fast-paced, colourful and some say, shocking memoir set in South America and Mexico.
In February 1995, I left Australia for the first time to embark on a three-month backpacking adventure around South America. Three days after landing in Buenos Aires, I fell in love with an intriguing but troubled Peruvian artisan, Gabriel. The events that ensued completely changed my life.
Three months became three years, as I joined the eclectic sub-culture of Latin America's travelling artisans. We lived in the streets and in the moment, travelling the length of Latin America, from Buenos Aires all the way up to Mexico.
Our relationship was conducted entirely in Spanish and I had big dreams of one day marrying Gabriel, having children and settling down in Playa del Carmen.

But – it was not to be.
I was terrified of writing a memoir and tried to turn the story into fiction. It never felt authentic. Finally, I worked up the courage to write the true story, exactly as it happened. It was the most incredible time of my life and I'm lucky I lived to tell the tale. I hope you enjoy it.