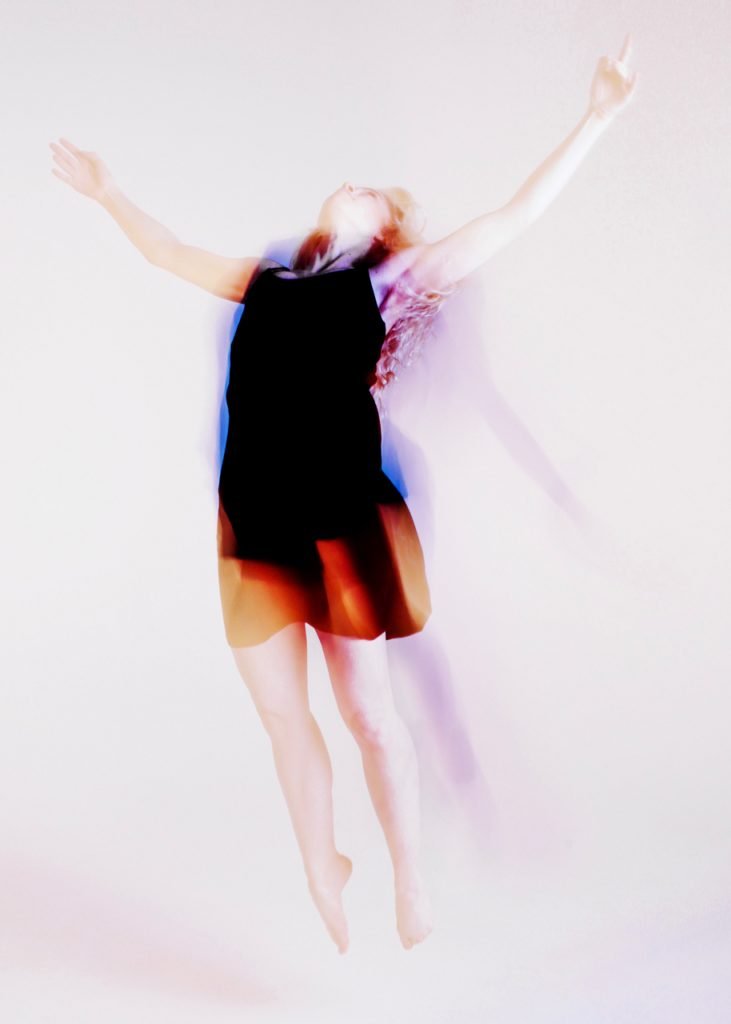 The me that began 2020 is not the me that is ending 2020. I am transformed, battle-scarred and bruised, but alive. And that is an achievement because there were times during this year that I did not want to be alive.
"I just feel like giving up," I sobbed to my old friend Leon Nacson on the phone. "Think of the kids," he said. "You'll be an old woman one day, sitting in your rocking chair, and they'll be looking after you."
Think of the kids is what I did and they saved me. Jasper and Cohen, my two boys. My will to survive for them, to smile for them, to show them that life can throw whatever it wants at us and we will still face each day with courage, kindness and a smile.
Viktor Frankl wrote in Man's Search for Meaning: "When we are no longer able to change a situation, we are challenged to change ourselves… Everything can be taken from a man but one thing: the last of the human freedoms—to choose one's attitude in any given set of circumstances, to choose one's own way."
In March, I lost my job as a journalist due to COVID. In April, I was told the rental house I live in was being put on the market and the home where I had been raising my two kids with my husband Herrin wasn't really our home. I couldn't deal with the prospect of finding somewhere else to live, on top of losing my job. It was too much. In May, Herrin said he had a strange pain in his chest that was probably indigestion. An hour later he was dead. Losing the job and the house paled in comparison.
I wrote about it here at Mamamia and those words came straight from the beyond and surged through my fingers and onto the keyboard. The headline 'I took my husband for granted and then he died' just popped into my head one night while I was in the bath. It was a brutal truth to face.
In the space of three months, I lost my job, potentially my home and my husband. Then I discovered that two weeks before Herrin died, the $200,000 death payout on his superannuation had been cancelled and I would get nothing. In the midst of catastrophic grief, I entered into negotiations with the superannuation company and lost, although a kind man has taken up my fight and I may get something yet.
In June, four weeks after Herrin died, I turned 48 and it dawned on me that I was a widow. Not just any widow, but a young widow. Tragic. Every bit of security I thought I had in my life had been ripped out from under me and I felt like I was tumbling, spinning and blind, through an ice-cold, cold, cold black tunnel that led to hell, but I just kept falling and never reached the bottom. I cried the biggest, fattest tears of my life that fell heavy to the floor like hot raindrops and I couldn't stop shaking, so I went to bed and slept my birthday away.
I woke up, grateful it wasn't my birthday anymore and slowly began to pull myself together. Friends, family, my community and my work colleagues had showered me with love and support. I was not alone. I began to practice daily meditation, mindfulness and gratitude. These are the things that saved me.
When I felt like I couldn't go on, I told myself all I had to do was take another breath. Just sit, don't think, take a breath. Good. You made it through one breath. Now, take another breath. And another breath. All you have to do when you don't feel like you can go on is take one more breath. That's how I got through some days.
I came across this quote from the Tom Hanks film, Castaway. I hated that film when it first came out. So boring. But now I got it. The crux of the film comes at the end, when Hanks says this line to his friend, after his rescue from the island. This is the realisation he had when he thought he would never leave the island and would die there: "I know what I have to do now, I've got to keep breathing because tomorrow, the sun will rise. Who knows what the tide could bring?" And the tide brought him salvation.
I didn't have to know what I would do for money, or a home, or how I would raise two sons on my own. I had to surrender control of everything. I understood that any security we think we have is an illusion. An asteroid could hit Earth. An earthquake or a bushfire could destroy your house. Any one of us could die suddenly and unexpectedly at any moment. Anyone you know could die suddenly and unexpectedly, at any moment. Sorry to remind you of that, just as the Christmas bells are ringing.
This year, the year my life broke, I experienced a universal truth on an extremely deep level: the only certainty we have is that everything in this life is uncertain. Well, almost everything.
What is certain, no matter what, is we have the freedom to choose how we think and how we behave. I realised that if I had nothing left in this world, if my life broke even more than it already had and the unthinkable happened – I somehow lost my children – I would probably not want to live anymore, but I could still CHOOSE my response.
I could still choose to get up each day, be grateful to be alive, admire the morning sky and the morning magpie melodies that cheer my heart. I could choose to go out into the day and be kind to people. Even if I had nothing, I could still be kind and loving to every single person I meet, even the ones who aren't kind and loving to me.
And I can choose life. George Michael had it right in the 80s. Choose Life. Because you're a long time dead. I am sucking the juice out of life because it's a miracle I'm even here and you're even here and who knows when it will all be over? I don't know about you, but I'm going to enjoy it while it lasts.
And as I surrendered and let go of trying to control anything, slowly things came together. The tide brought good things, things to save me. The company I work for survived COVID after all, I got my job back and have been busier than ever. Beautiful, caring people bought the house and are happy for us to stay on as tenants. We can stay in the town we love, the community we love, our home. We feel like we belong here and there is nothing better than belonging.
My boys are excited about Christmas and I look back on the past six months and marvel at how I made it back from the absolute pits of hell. I'm not a widow. I don't like that word, it's old-fashioned and sad. I'm a fucking warrior and I'm proud of my scars because they tell a story of survival and one day when I'm in my eighties, rocking purple hair and tattoos in that rocking chair, I'll look back and smile and maybe even laugh at the year my life broke and then put itself back together.