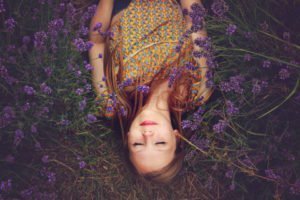 My son Cohen has decided to change his name. It's a very Maleny thing to do and at the age of four, he's starting young.
Names that start with a C aren't cool. X is cooler. He asked me what names start with X and all I could think of was Xavier.
So, Xavier it is. At least people won't think we named him after Leonard Cohen anymore, but they might think we named him after Xavier Rudd. Both fine musicians and cool dudes, but that's another story.
Cohen went to kindy and tried to sign his name as Xavier, which was tricky because he can't even write Cohen yet. He did manage to write the X and the rest was a squiggly line. He was quite proud of himself. He started a little revolution at kindy by inspiring the other kids to change their names, too.
I've never felt the urge to change my name, even when I was kind-of sort-of a hippie, and giving myself a hippie name may have scored me more points with the tribe than wearing tie-dye and having hairy armpits (I did both).
It never occurred to me to change my name to that of an Indian goddess, or a Sanskrit word or something a bit spiritual. Being raised a Catholic, I sure as hell wasn't going to adopt a Catholic saint's name, like Saint Ercongotha or Saint Baldegundis.
When I lived in South America, I did flirt with the idea of changing my name to Bruce Lee. They were such huge fans in Peru and Bolivia and I liked the idea of naming myself after a kung-fu master. But I stayed with my birth name. It feels like me.
I do, however, have many friends who have changed their names. Hippies tend to favour Indian names, I've noticed. Newcomers to Maleny could be forgiven for thinking Maleny is a province of India. Some people get creative and make up names that draw on nature and might include combinations of words like moon, rain, storm and star. Others just rip off names from famous folk musicians.
But I noticed something strange happening a few years back. All of a sudden it became the done thing to change your name back to your original name. So that fierce hippie chick I always admired for her strength of character and creative style of dressing, with her out-there name along the lines of Equinoxia the Sword Swallower, decided she was going back to Tammy.
It feels like an anti-climax when people do that. Some people I know have gone from their original name to an Indian name to an angel name to a nature name and back to their original name again. It's all very confusing. It's one identity crisis too many and I just can't keep up. I have a bad short-term memory, so someone who has had four different names in the space of ten years is probably not going to have my cooperation. I'll just go with the name I remember.
Not that it has anything to do with me. A name is a very personal thing and it's up to each individual to call themselves whatever they want. If you're given a bland name by conservative parents, who can blame you for wanting to become Star or Lakshmi or Arjuna?
And the reverse is true. If your hippie parents gave you a really embarrassing name like Shiny Daffodil and you're aspiring to work on Wall Street, you may want to change it.
I always wondered whether Frank Zappa's kids Moon Unit and Dweezil would one day go with Jane or Derek. But no, they're happy with who they are. And that's what it's really all about.
Now for some fun. Take this quick quiz and find out your hippie name.
From now on, you can call me Sunshine.
Have you changed your name, or even just thought about it? Scroll down and leave a comment if you have a spare minute – which you do. Time is merely an illusion.