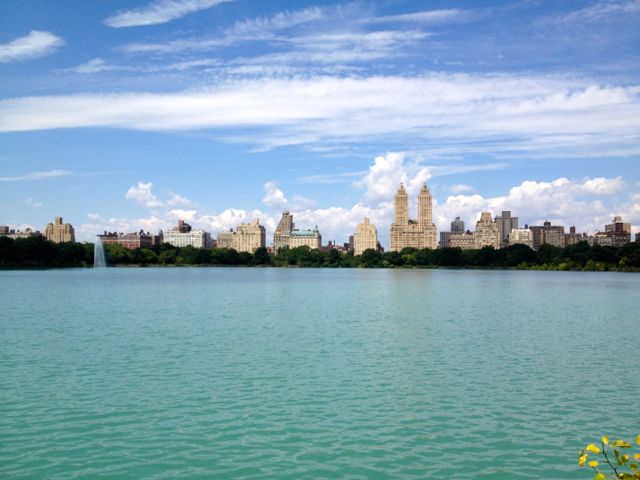 I love my little town, but every now and then I need to escape to a big city to recharge my batteries. When I lived in the city, I needed regular nature escapes. It's change of scene therapy.
So, to recharge my batteries to the point of blowing them to smithereens with the size of the charge, I came to New York.
I timed my visit to coincide with BlogHer12, the world's largest blogging conference, with 5000 attendees, most of them women.
They said 13% of attendees were newbies who didn't even have a blog yet.
It was a nice vibe at BlogHer, very friendly with many sessions to choose from. And so much food to choose from. The line for lunch was phenomenal. When I joined the very end of the line, a nice staff guy said, 'congratulations, you made it to the end of the line'. I said I was at the beginning of the other end.
And that's sort of how I felt at BlogHer. Not at the start of the line, but sort of at the beginning of something new and revolutionary that is only going to get bigger and tastier and more satisfying.
Blogging is very egalitarian. I love that about it. You could be shit at grammar and punctuation, but have a distinctive voice that resonates with people, and become a blogging superstar.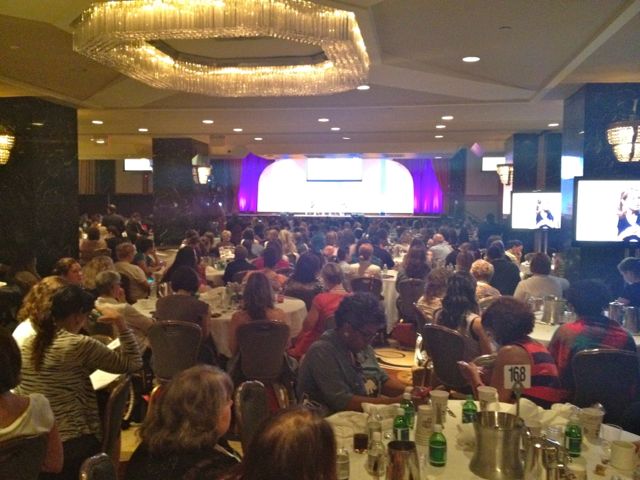 Anyway, I faded in a big way around 4pm on the first day, so I said goodbye to my new friend Eden (whose blog Edenland I love) and said I'd try and make it back by 9pm for the Sparkelcorn party.
I caught the subway from the Hilton downtown, and emerged from the subway to find a beautiful farmers market had sprung up in Union Square. Ah, twas like a little piece of home.
Groovy people wandered around in the Friday arvo sunshine buying organic fruit and veg and it was just like being back in my little hippie town. If there were about 9 million people living there.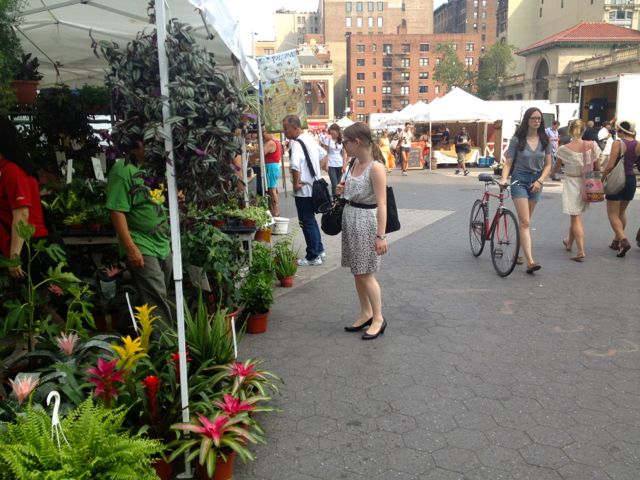 A lot of people I know hate cities. When I said on Facebook I was coming to New York, one hippie chick friend of mine said she couldn't think of anywhere worse to go. That she wouldn't want to go to New York if it was the last place on earth. Fair enough, I can respect that.
But I love cities. Some, not all. Tokyo seems to have a major aversion to trees or shrubbery of any sort. But cities like New York and London and Sydney actually have trees! You can see a bit of nature, while still having a multitude of cultural activities on offer.
And in New York, people ride bikes and skateboards and scooters, alongside the teeming, honking yellow cabs. Mega cool.
On Saturdays in August, they close off Park Avenue to traffic, so people can hoon through the city on bikes, rollerblades, scooters and skateboards without fear of being killed by a cab. Love that!
OK, so cities aren't sustainable. I know that. We all know that. It's one reason I don't live in one anymore. (But they could be sustainable if our leaders wanted them to be.)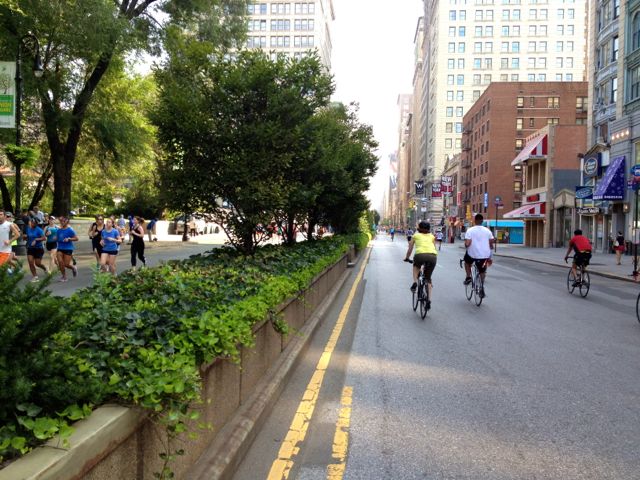 But I digress.
In contrast to my hippie sister, I love cities and New York is the mother of all cities.
What I love about cities is the diversity of people. Buzzing, pulsating, seething, smelly, loud, colorful human life. I find such diversity fascinating and intoxicating. It holds so much creativity and inspiration and potential.
I thought I would feel lonely here, travelling on my own. But I don't. New York has a way of making you feeling very welcome. People are thrilled you came all the way to see their awesome city. They want you to love it as much as they do.
In New York, you can sit in a bar all alone and not feel self-conscious. Cause no-one notices you, which is refreshing.
The only sad thing for me about being alone here is not having anyone to share my moments of awe and wonder with.
The lady operating the elevator of the Empire State building looked so disappointed when I told her I was traveling alone. I felt like I needed to reassure her that I was OK.
Like the guy in the film Into The Wild said, happiness is only real when shared. I have had many moments of sheer pants-wetting excitement here, in the past two days. But the joy would have been amplified had I had my partner here to share it with, or a friend.
But for now, I continue to navigate my way around the Big Apple sola.